AGS Movers Международный перевозчик
Генеральный директор: Детлеф Каленборн
ОЧАКОВСКОЕ ШОССЕ 36 Строение 2
Языки на которых мы общаемся
Международный перевозчик
АГС/Фроеш Международный перевозчик – это Ваш партнёр по международным переездам, предлагающий Вам адаптированные под Ваши нужды и инновационные услуги по переездам и хранению для частных лиц и организаций. Квалификация АГС/Фроеш Международный перевозчик обеспечит профессиональное выполнение Вашего переезда вне зависимости от места назначения.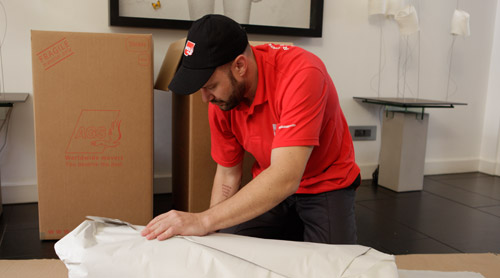 Будучи составной частью организации, являющейся большим игроком в глобальной индустрии переездов, АГС/Фроеш Международный перевозчик не только эффективно использует развитую сеть АГС Группы из 147 подразделения в 100 странах, но и опыт и процессы группы.
АГС/Фроеш Международный перевозчик обеспечивает профессионализм и соответствие мировым стандартам качества, предлагая своим клиентам не имеющую аналогов квалификацию по услугам международных переездов и хранения.
Получить бесплатное предложение
Domestic & International Removals Solutions
AGS International Movers offers excellence to each of its clients.
Больше об АГС/Фроеш Международный перевозчик

Склад 2500 м2
---
---
Quality Standards
Сертификация и аффилиация
АГС/Фроеш Международный перевозчик гарантирует абсолютное качество услуг своим клиентам. В течение более сорока лет АГС Группа определяет для своей международной сети строгие процедуры качества, которые применяются в нашем отделении. Данные практики берут своё начало в общих стандартах качества, а также в стандартах, установленных наиболее престижными сертификационными органами индустрии переездов.
Данные единобразные стандарты качества обеспечивают, переезжаете ли Вы в Москву или из Москвы, то что АГС Группе вверено предоставление Вам лучших услуг по переезду и хранению..